A 3 day fishing trip to Wyoming was definitely in order. Neil, myself, and the dog headed to a small river that was nicely tucked away. The landscape was a mix of desert and forrest. The river meandered endlessly through the grass and willows providing excellent hopper fishing.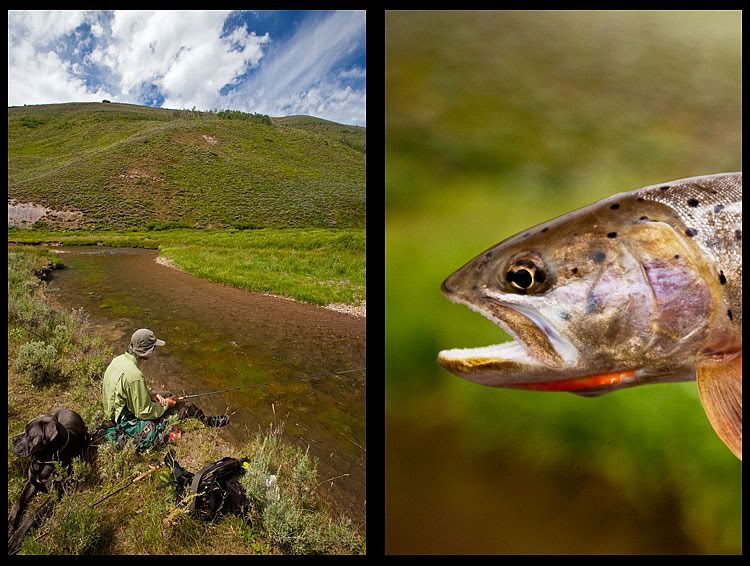 Taking a break stream side. Bonneville Cutthroat trout.
Neil throwin a nice loop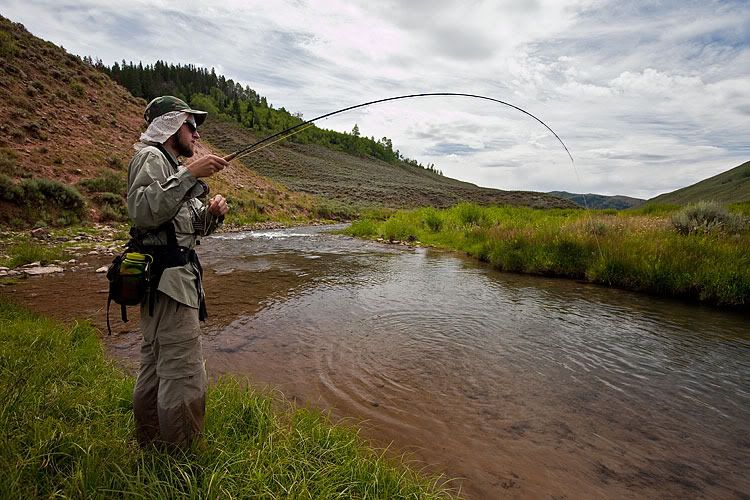 catchin em right off the banks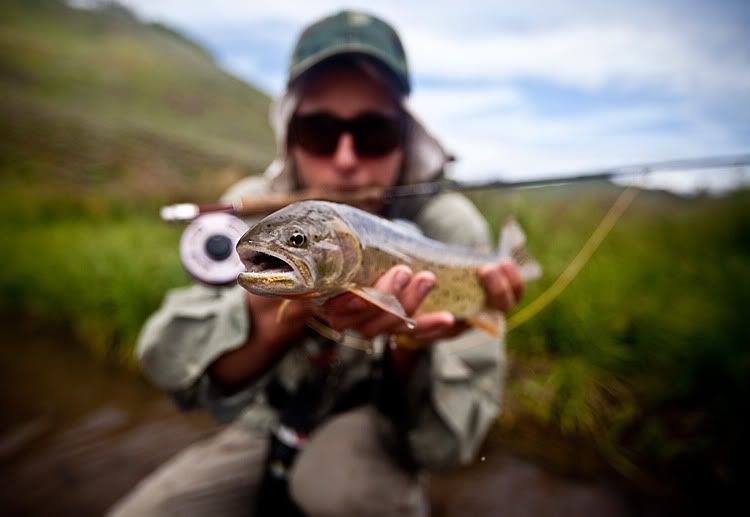 sick photo by neil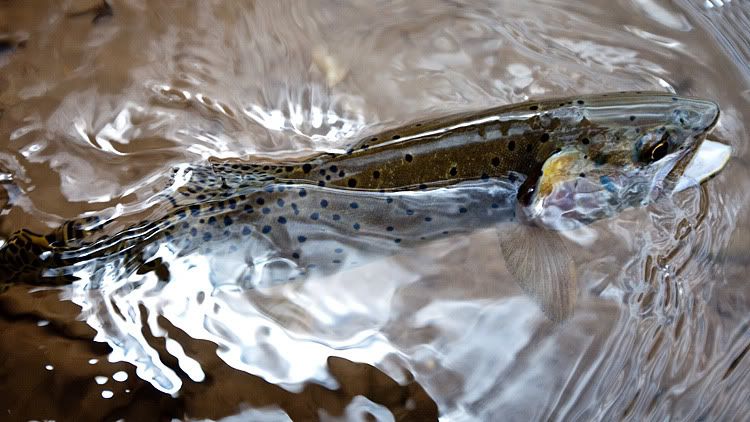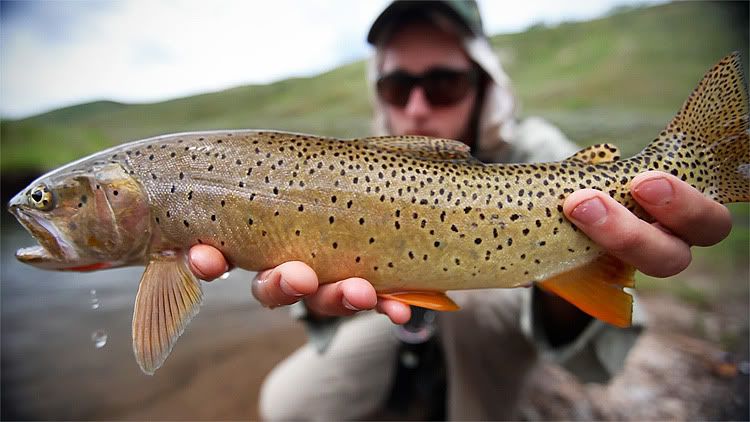 another nice bonnie, caught with a grasshopper .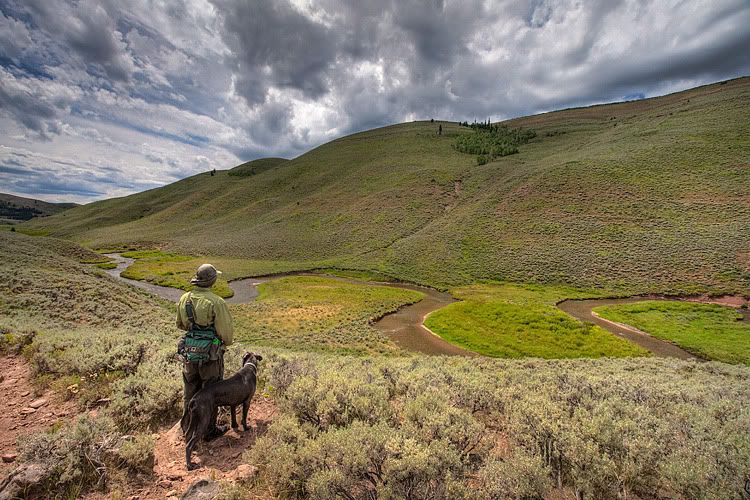 dry fly fishing paradise