Boy, it sure is nice being able to escape the heat. Even if it's only for a couple days. We cruised up to the High Uintas to one of my favorite hikes, which leads to one of my favorite lakes, which leads to one of my favorite creeks, which holds my favorite trout, the cutthroat.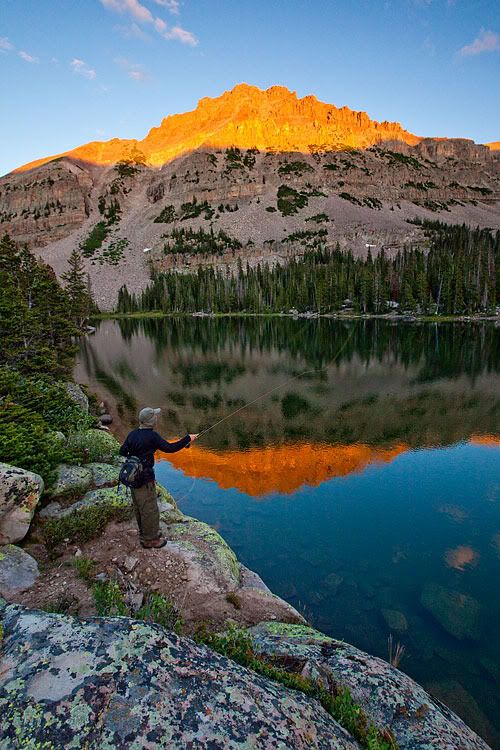 A beautiful zone for fishing.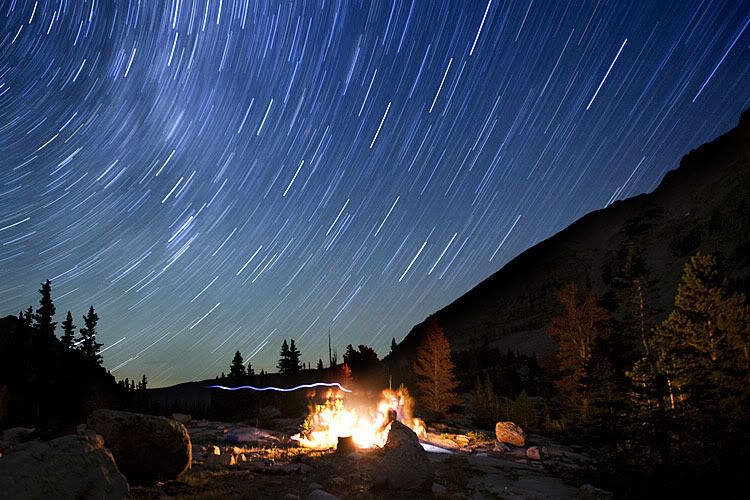 star trail photo, eastern sky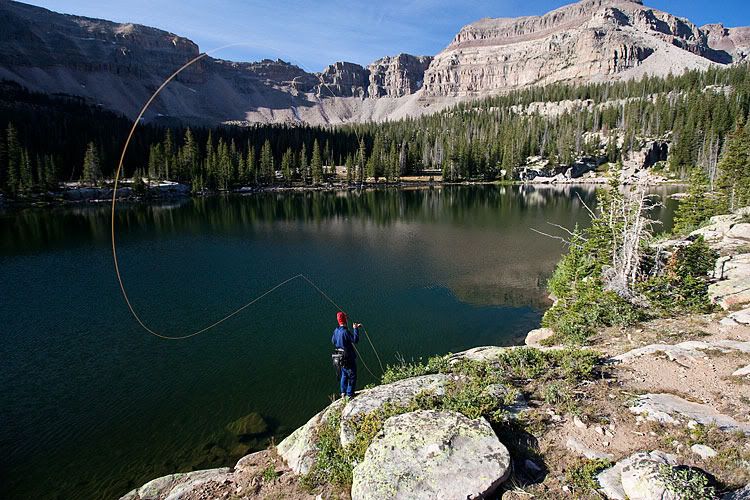 Early morning, casting my fly to the rising trout. Still rockin my long johns.
The trout in this creek are brilliant. They may be small due to their harsh environment, but they make up for size with color.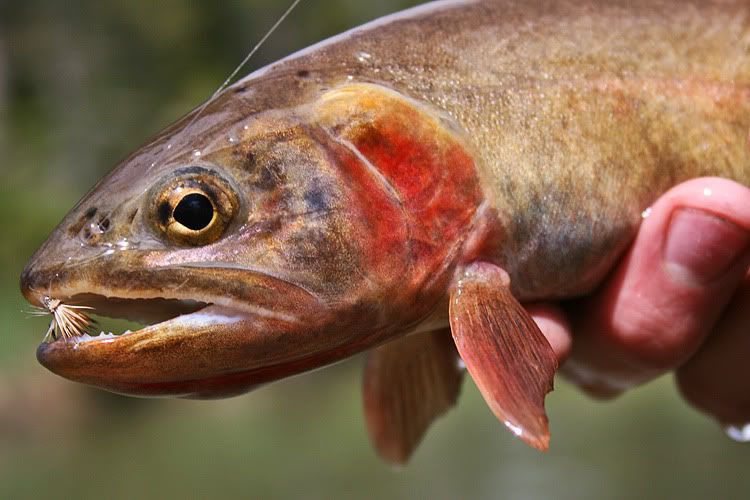 With only a few months each year to eat fly's..... thats exactly what they do.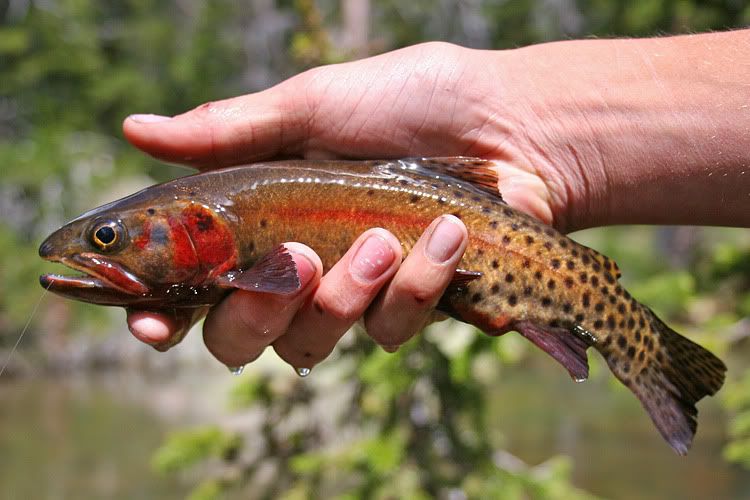 Small yet vibrant. A native bonneville cutthroat from the high country.