Living in the wilderness for a few days gives you a great perspective on life. It makes you realize how chaotic, loud and obnoxious the civilized world can be at times. When you are in a wild place, time as we know it does not exist. Everything fits neatly into the circle of life. Sometimes I say to my brother; "man, there is nothing going on out here". He replies with; "isn't it great?"
A flowing river, the source of life for many.
Camp Provo
Pop enjoying a nice meal cooked over the open flame. He took it to the next level and cooked all his food "in" the coals
I didn't sleep that night. One of the great things about being in the mountains is the lack of light pollution, which allows you a view of the heavens like none other. This was the view from my sleeping bag.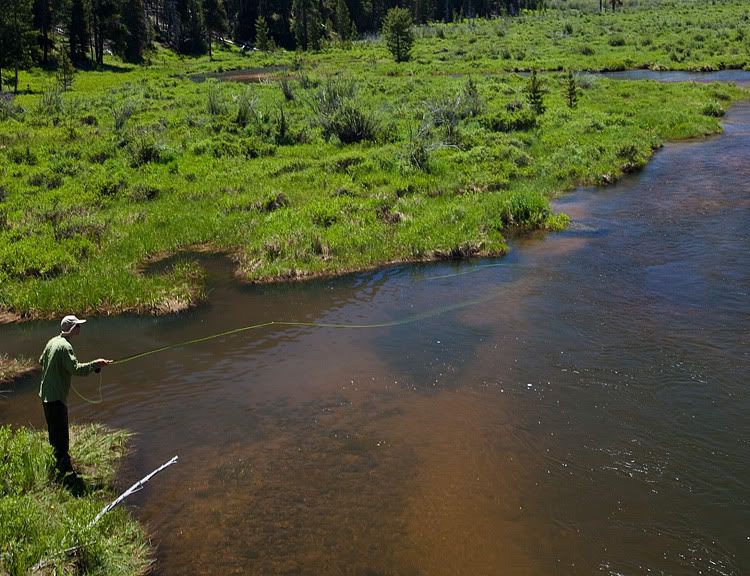 Neil, casting. The fishing was slow. The water was high, and ice cold. Thats irrelevant though.