The end of the ski/winter season is always bittersweet. I wish I could ride deep powder all year long! But as the snow melts off the high peaks, and the meadows become green and lush, another season approaches. Fishing season!!!!!

Most of my favorite rivers, creeks, and lakes around here are either still frozen, or are approaching flood stage. We still have a month or so before we really start getting into it. So yesterday my pop and I went fly-fishing in Park City to get a little fix. The local crik was very fishable, and I was able to catch a couple slab brown trout. Can't wait for summer!!!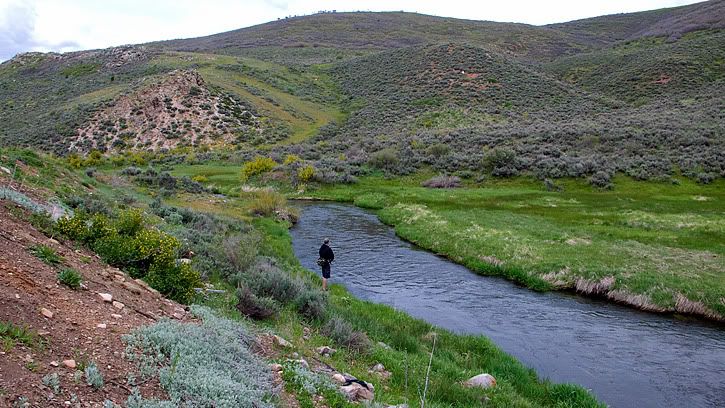 A few years ago, many of the fish in this creek died because the water dried up. I guess it was more important to the private golf courses that their fairways stay green(???). Regardless, after a few good water years, the fish are back!