On march 27th, my brothers and I celebrated our pops' 56th birthday at none other than powder mountain. My pop, like many utah skiers/boarders, he had never been to powder mountain. After a healthy serving of fresh pow last week (30in+) and bluebird skies slated for the old mans b-day, it was time he learned why we have been going there for the last 4 years. He learned pretty quickly why they call it Powder Mountain!
The birthday boy cutting it up on lightning ridge.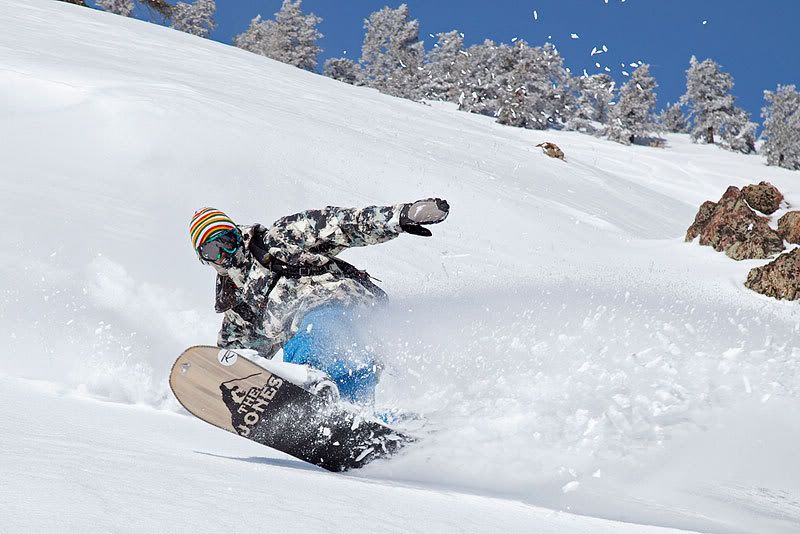 Siebert testing out his new jones. so far so good.
farming the pow at powder mountain is often times highly enjoyable.
dropping into a steep chute off Cobabe Peak, pre avalanche
a proper slope cut resulted in the entire chute getting flushed out with the debris running rather far down into the trees.
It would have been a bumpy ride had I taken the fall line down into the chute.