Spent 2 days at Powder Mountain with the Rossi snowboard team. Everything from 2500' vert pow runs, spines, pillows, chutes, cliffs, and trees were mashed out by our rather large crew of snowboarders( and myself, the lone skier).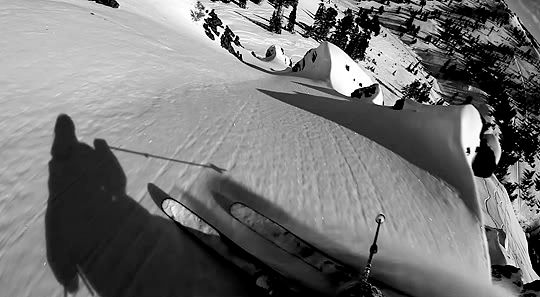 midway through an untouched couloir.
Check out this fantastic story from the SnowRev crew. They did a good job of capturing the essence of pow mow...